The H2O greenhouse effect
03/01/2022 07:39 - Posted by Tom van Leeuwen
The IPCC's CO
2
hypothesis, with which Western governments try to incite their citizens to group-think, panic and unnecessary measures and taxes, rests in large part on the belief that there is a positive feedback effect between the greenhouse effects of CO
2
and water vapor (H
2
O). A small increase in temperature, caused by the increase in CO
2
concentration, would lead to an increase in water vapor concentration and thus increase the H
2
O greenhouse effect.
This is a misconception. First, positive feedback effects are extremely rare in nature. Furthermore, there is no sensible word to say about the effect that an increase in the H
2
O greenhouse effect has on the temperature.
Below are three reasons why it is impossible to model this effect.
The H2O concentration of the Earth's atmosphere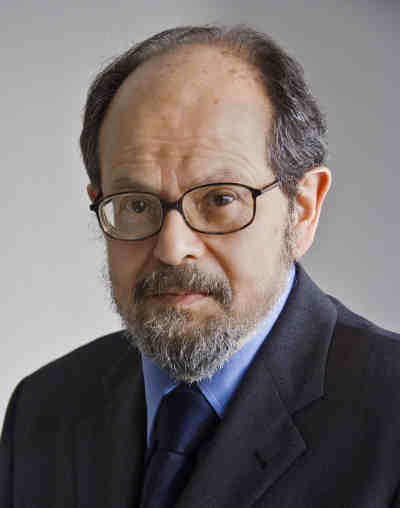 The atmospheric physicist Prof. Richard Lindzen, a professor of meteorology at MIT, once said that calculating the average H
2
O concentration and drawing conclusions from it is like calculating the average telephone number of a city's residents, dialing that number, and then count on getting the "average citizen" on the phone.
Unlike CO
2
, water vapor is not homogeneously distributed over the Earth's atmosphere. At any time there are places where the concentration is 0% (deserts), but also places where the H
2
O concentration is at a maximum level.
If at a certain moment, place and height there is no water in the atmosphere, there is of course no question of an H
2
O greenhouse effect, but when the first water vapor appears, the greenhouse effect is at its maximum. After all, it is a process with a logarithmic course.
From a certain concentration, the greenhouse effect saturates, just as happens with the CO
2
greenhouse effect.
The H2O absorption bands
H
2
O is able to absorb much more electromagnetic frequencies than CO
2
. And not just infrared radiation from Earth; H
2
O also absorbs UV radiation and visible light from the sun. This has a cooling effect, because part of that energy will never reach the earth's surface.
The H
2
O greenhouse effect therefore has a warming and a cooling effect at the same time.
Cloud formation
From a certain concentration, the water vapor condenses and cloud formation occurs. This process also depends on the temperature and air pressure. An additional phenomenon is cloud formation due to cosmic rays, as indicated by the Danish physicist Henrik Svensmark.
Cloud formation can occur at different altitudes and often there is more than one cloud layer in the atmosphere. Clouds increase the albedo of the atmosphere. Energy is already reflected from great heights, into space.
Conclusion
All these factors make it completely impossible to model the H
2
O greenhouse effect. A large part of the IPCC CO
2
hypothesis therefore rests on a completely unreliable foundation.
The almost unaffordable climate plans based on this hypothesis are unnecessary, they affect the weakest in our society and should be stopped as soon as possible.
Tom van Leeuwen, February 27, 2022.