Sydney Sea-Level Rise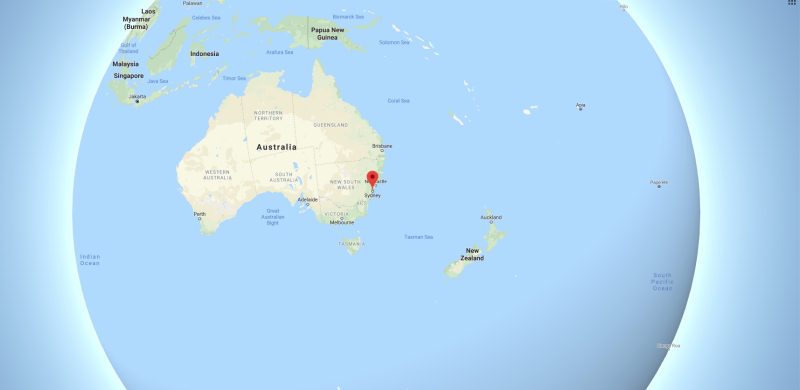 11/09/2019 14:50 - Posted by Tom van Leeuwen
According to the IPCC CO
2
-hypothesis, rising CO
2
-levels leads to warming. That warming supposedly expands sea-water and melts glaciers and polar ice-caps, finally resulting in rising sea-levels. They warn us for catastrophic sea-level rises in the year 2100 and beyond because of this process.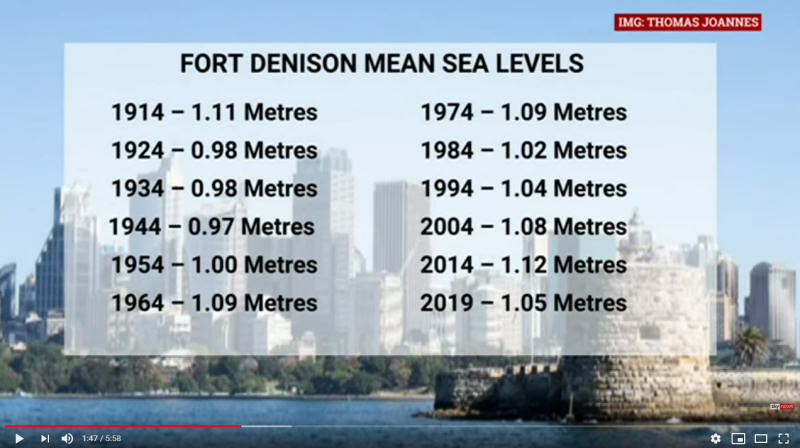 Sydney is strategically located between the Indian, Pacific, and Southern oceans.
CO2-levels went up from 300 to 400 parts per million over the past 100 years
. What's the impact on Sydney's sea-level?
The answer is
none at all
.
A 33% hike in CO2-levels has had no effect at all on Sydney's sea-levels.

All those alarming predictions about sea-level rise rely on computer models. Obviously these models are based on erroneous assumptions and calculations.
In science, a hypothesis that can not be proven by empirical, real-world data is worthless. In fact, only one replicable experiment that contradicts a hypothesis is enough to reject it.
The CO
2
-warming hypothesis has never been proven, and all empirical data show that the
hypothetical enhanced greenhouse effect does not occur in the real world
.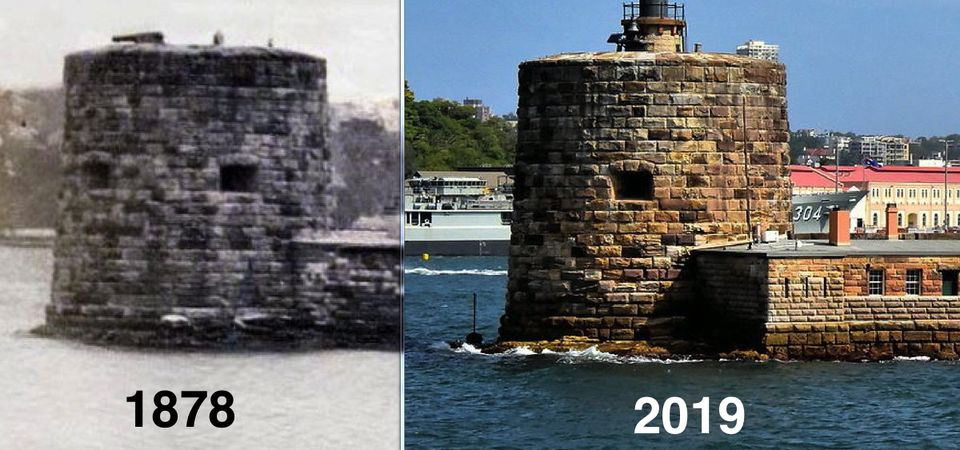 Fort Denison Sydney, Australia
In these images, tides have been taken into account
There are lots of factors that affect long-term sea-levels, like water temperature, salinity, and even gravity pull from the surroundings. But if CO
2
on its own is supposed to cause catastrophic multi-meter sea-level rises, then
it's safe to assume that a 33% rise in that single factor should have caused at least some measurable trend in sea-level rise in correlation with that increase in CO2
.
And that turns out not to be the case.
This, in addition to the fact that sea-levels worldwide have been rising in a linear fashion at least since the end of the Little Ice Age and that the increase in atmospherical CO2 has not accelerated that trend, makes it extremely unlikely that the CO2-hypothesis is true.

Tom van Leeuwen, November 2019.